Overview
It is possible to configure settings to automatically save measured data to Google Drive.
How to set up
Tap the Settings button at the bottom of the screen, then tap the button switch for Google Drive share.
(iOS only) Tap Continue when asked for permission to access external sites.
Select Google Account or Add Account and select the account you wish to link.
Logger will create a folder directly under My Drive and write CSV to it. The Logger creates a folder directly under the My Drive and writes CSV to it, and no other folders can be accessed.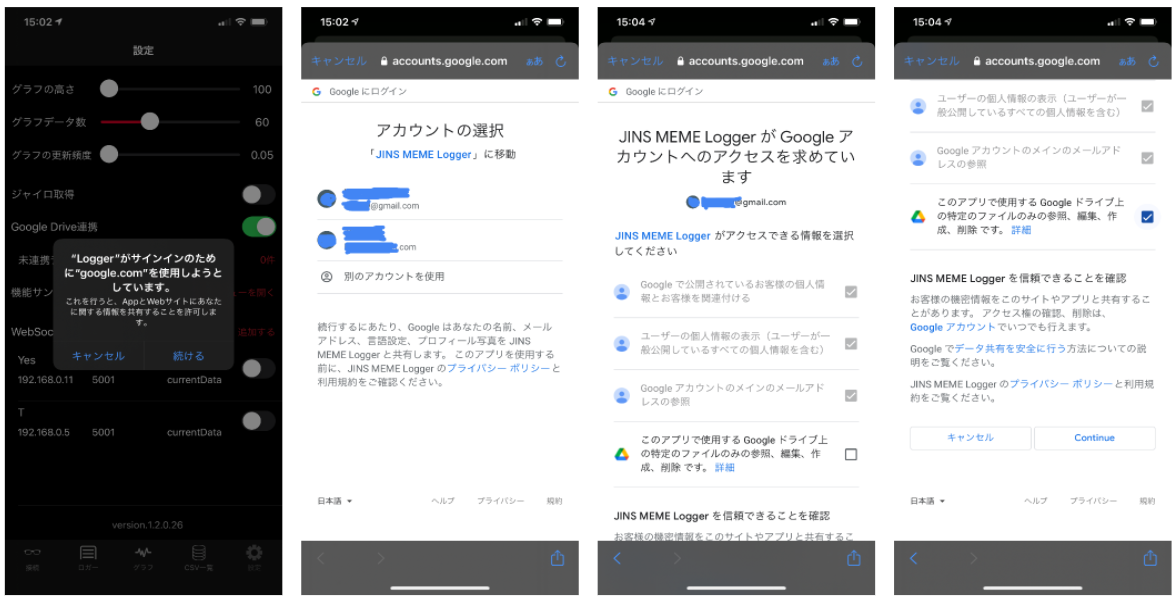 How to use
When Google Drive settings are turned on, CSV files are automatically linked to the following folders when they are created.

iOS: My Drive/JINS_MEME_LOGGER
Android: My Drive/JINS_MEME_LOGGER_ANDROID

If the network is disconnected at the time of saving, the files will not be linked.